U.S. and Canadian groups oppose elections in Haiti
HIP - San Francisco — U.S. and Canadian activists have banded together to call for opposition to the upcoming Senate elections scheduled to take place in Haiti on Sunday, April 19. The U.S.-based Haiti Action Committee (HAC) and the Canada Haiti Action Network (CHAN) contend that the decision by Haiti's election council to exclude the country's largest political party, the Fanmi Lavalas party, "is a blow against democracy." They also state that their governments are directly responsible for Haiti's current situation and are calling for a campaign to "make it a priority to prevent these policies from continuing any longer."
The joint statement was apparently timed to be released on the same day that U.S. Secretary of State Hillary Rodham Clinton arrives in Haiti to shore up the Preval government before the elections. Her visit comes one day after an international donors conference in Washington D.C. where $324 million dollars in economic assistance was promised to Haiti. A representative of the Haiti Action Committee stated, "We can't allow the donors conference or Clinton's visit to distract from the real issue in Haiti today. These upcoming elections cannot be called democratic if they exclude the majority political party in the country. Stability cannot be built in Haiti upon aid packages that mask exclusion."
Here is the complete statement released by HAC and CHAN this morning < click this link
A call to action
Haiti Action Committee (U.S.) and the Canada Haiti Action Network (Canada)
CALL & WRITE TODAY

President Barack Obama
Comments: 202-456-1111
EMAIL COMMENT

Hillary Clinton
U.S. Department of State
2201 C Street NW
Washington, DC 20520
(202) 647-4000
EMAIL COMMENT

Bev Oda
Minister of International Cooperation
Tel: (613) 992-2792
Fax: (613) 992-2794
Email: Oda.B@parl.gc.ca

Peter Kent
Minister of State of Foreign Affairs (Americas)
Tel: (613) 992-0253
Fax: (613) 992-0887
Email: kentp@parl.gc.ca

Lawrence Cannon
Minister of Foreign Affairs
Tel: (613) 992-5516
Fax: (613) 992-6802
Email: Cannon.L@parl.gc.ca

Paul Dewar
NDP Foreign Affairs Critic
Tel: (613) 946-8682
Email: dewarp@parl.gc.ca

Bob Rae
Liberal Foreign Affairs Critic
Tel: (613) 992-5234
Fax: (613) 996-9607
Email: raeb@parl.gc.ca

Francine Lalonde
Bloc Quebecois Foreign Affairs Critic
Tel: (613) 995-6327
Fax: (613) 995-5173
Email: lalonf@parl.gc.ca

Ban Ki-moon
Secretary-General United Nations
Tel: (509) 510-2563 ext. 6343
Email: inquiries@un.org

Hedi Annabi
Special Representative of the
UN Secretary-General to Haiti
Tel: (509) 244-9650 or (509) 244-9660
Fax: (509) 244-3512
Email: annabi@un.org

See Also
Controversial Senate elections planned in Haiti Apr 6
Thousands more take the streets of Haiti, demanding the return of President Aristide Mar12
Listen to the Flashpoints Radio reporting
of Monday, March 9, 2009

Thousands march in Haiti demanding return of Aristide Feb 29
Propagandhi: progressive thrash,
Haiti and activism on tour Feb 26
Haiti bill calling for investigation
of U.S. role in 2004 Coup d'État Feb 5
The rebirth of Konbit in Haiti Dec 17
Contact us: info@haitiaction.org
Contact us: info@haitiaction.org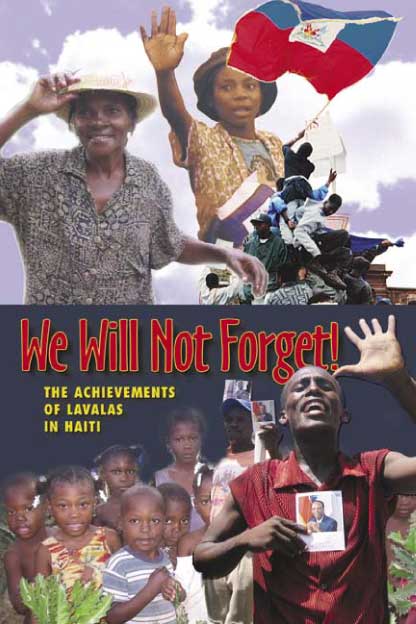 Contact us: info@haitiaction.org