"There is no political persecution in Haiti"
- Juan Gabriel Valdés <click link - send a message
Head of the U.N. Mission in Haiti - June 11, 2005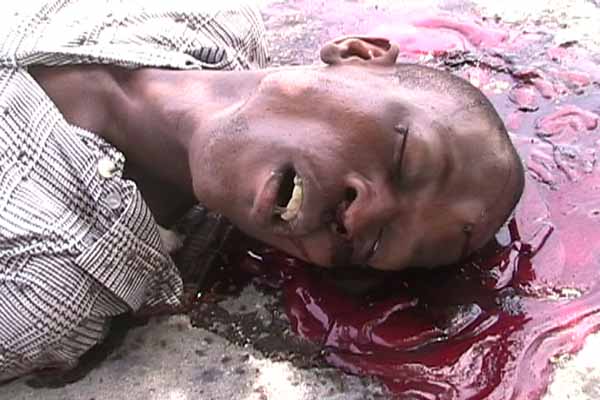 02.jpg




Elie Theodore was running from the gunfire when a bullet struck him in the back of the head. He did not die instantly and writhed in pain as blood and brains flowed out of the back of his head. Elie Theodore was unarmed.