"There is no political persecution in Haiti"
- Juan Gabriel Valdés <click link - send a message
Head of the U.N. Mission in Haiti - June 11, 2005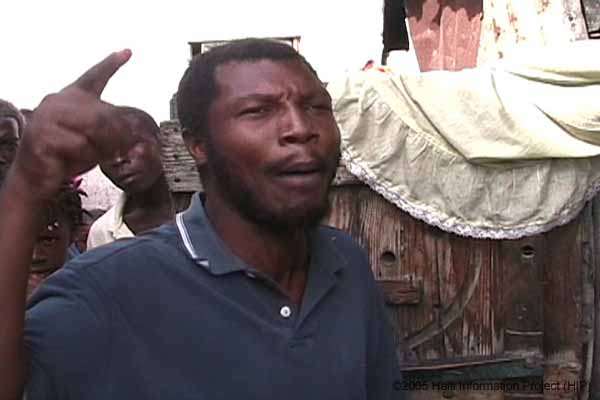 07.jpg
A resident of Cite Soleil exclaims, "The U.N. are not better than the police. They keep coming into Cite Soleil and killing us. They do not want us to keep demonstrating for the return of Aristide but they can't kill us all."