"There is no political persecution in Haiti"
- Juan Gabriel Valdés <click link - send a message
Head of the U.N. Mission in Haiti - June 11, 2005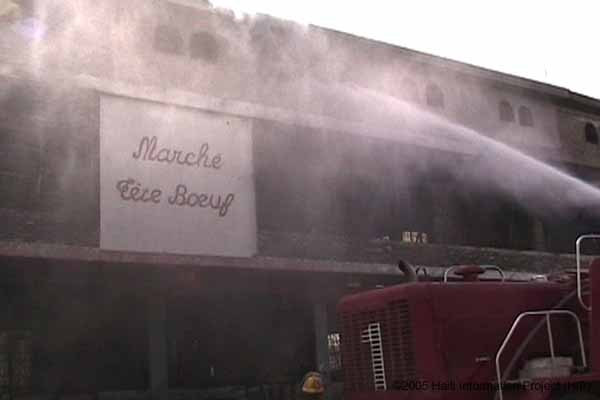 08.jpg
None of the killings by U.N. forces and the Haitian police on May 31 received any mention on Haitian radio stations in the capital or in subsequent reports filed by the international press. What did catch their attention was an attack by unidentified gunmen on a large market on the outskirts of Cite Soleil called Marche Te Bouef. Several people are burned to death in the market after the same gunmen reportedly throw Molotov cocktails setting the structure ablaze.