Let there be cameras in Haiti
by Kevin Pina
A recent article was published in the Martha's Vineyards Times entitled Press freedom growing in Haiti, by Jack Shea. In it he quoted Haitian reporter Claude Bernard Serant "This is like springtime for Haitian journalism." It was unfortunate that Mr. Shea failed to mention the excellent work of Radio Tele-Ginen in exposing the recent cover-up by the United Nations in Haiti after Brazilian troops were captured on camera firing towards mourners in front of the national cathedral during the funeral of Father Gerard Jean-Juste on June 18. The UN said they only fired into the air and Radio Tele-Ginen's cameras showed they were lying. They also said the victim, Charles Desir AKA Roudy, was killed by a rock thrown by the crowd or killed by a blunt object. An autopsy report confirmed he was killed by a bullet fired by Brazilian troops but the so-called international press including AP and Reuters have remained silent and have not pursued the issue since then.
Now we fast forward to the planned demonstration on July 28 by the much maligned movement representing the majority of the poor in Haiti namely Lavalas. This will be the first demonstration where the student movement in Haiti will join forces with Lavalas to demand the removal of UN troops and the return of ousted president Jean-Bertrand-Aristide. Normally I would provide qualifiers and explanations of both forces but I am writing this for those who know the current situation. It is you I am addressing.
I will first say I am highly circumspect of the alliance between the students and Lavalas given the past role of Herve Santilus in participating in the ouster of the democratically elected president in Feb. 2004. Following is the fact that the students recently burned a UN vehicle and the UN did not seek retribution by firing at the crowd. This is a fact. Yet, peaceful mourners cowering during the Lavalas funeral of Father Jean-Juste were killed without provocation.
Here is my message to Lavalas, the students and the UN involved in the demonstration for July 28 to condemn the 94th anniversary of US marines occupying Haiti. We will have three concentric circles of cameras and reporters to capture this event. One will follow the UN; a second will follow Lavalas, while a third will follow every move of the students to capture any potential provocation.
I would not as an editor and journalist normally transmit this to the public but I am compelled by the circumstances given the recent cover-up by the UN shooting at the national cathedral to announce our intentions as a news organization. In the name of freedom of the press in Haiti my final word is "There will be cameras in Haiti."
©2009 Haiti Information Project
The Haiti Information Project (HIP) is a non-profit alternative news service providing coverage and analysis of breaking developments in Haiti.
Winner of the CENSORED 2008 REAL NEWS AWARD for Outstanding Investigative Journalism
For further information about the Haiti Information Project (HIP) visit: http://haitiinformationproject.blogspot.com/
Contact: HIP@teledyol.net
see also
Haiti and Miami activists meet to plan for Fr. Jean Juste funeral Jun 17
Mon Père, Remembrances of Fr. Gerard Jean-Juste May 29
HaitiAction.net UPDATE Reverend Father Gerard Jean-Juste many past articles, photos and links of our beloved Pér Jean-Juste compiled on one page
Pè Jean Juste: personal remembrances - Respè
Lavalas flexes its muscles in Haiti Apr 20
Poll projects low voter turnout in Haiti: Protests banned by Kevin Pina Apr 16
Perverted Priorities: Corpses, sham elections, and sweatshops in Haiti Apr 10
Controversial Senate elections planned in Haiti Apr 6
Thousands march in Haiti demanding return of Aristide Feb 29
Propagandhi: progressive thrash, Haiti and activism on tour Feb 26
Haiti bill calling for investigation of U.S. role in 2004 Coup d'État Feb 5
The rebirth of Konbit in Haiti Dec 17
Contact us: info@haitiaction.org
Contact us: info@haitiaction.org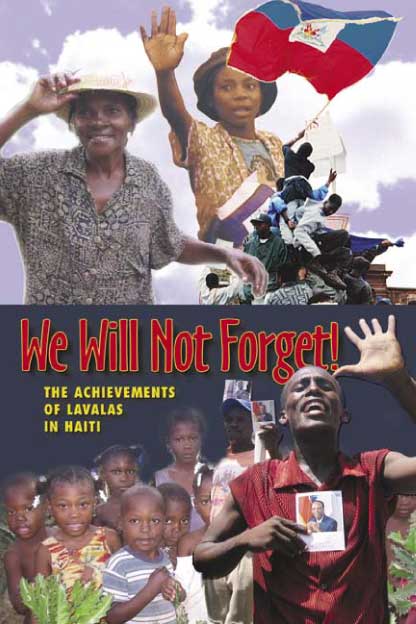 Contact us: info@haitiaction.org